---
Add a Favorite in Magic Earth
---
This is how you can add favorites in Magic Earth:
1. Browse the map and long tap on the desired location. Or do a search and select the desired result to see it on the map.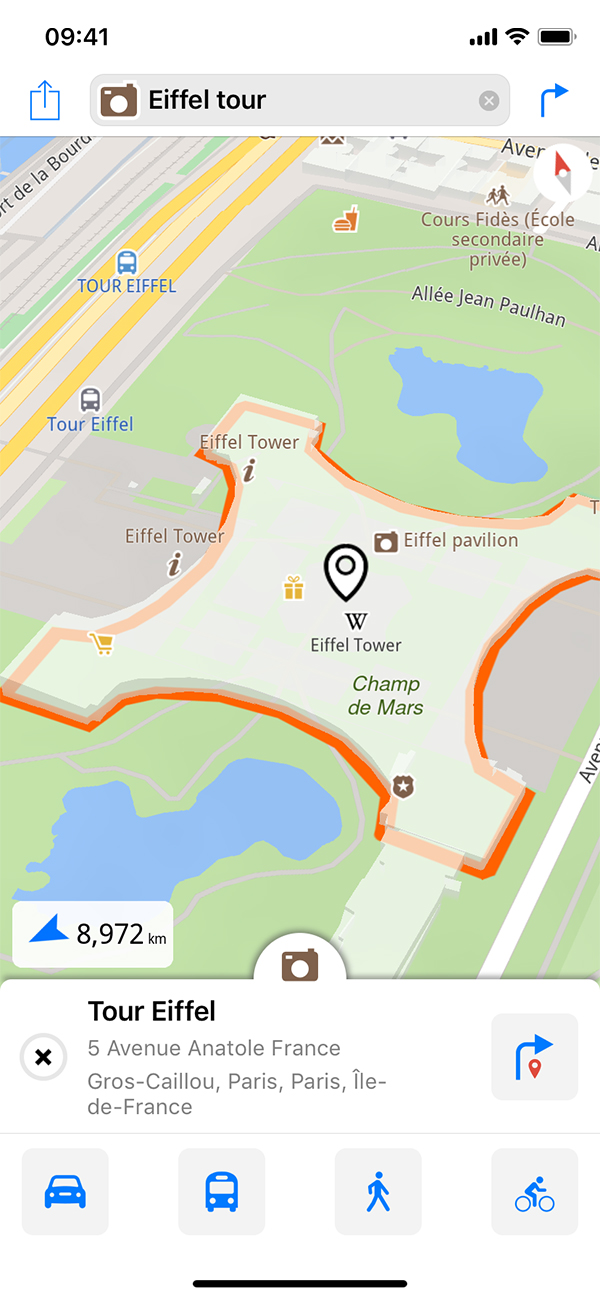 2. Drag the bottom tab to the top.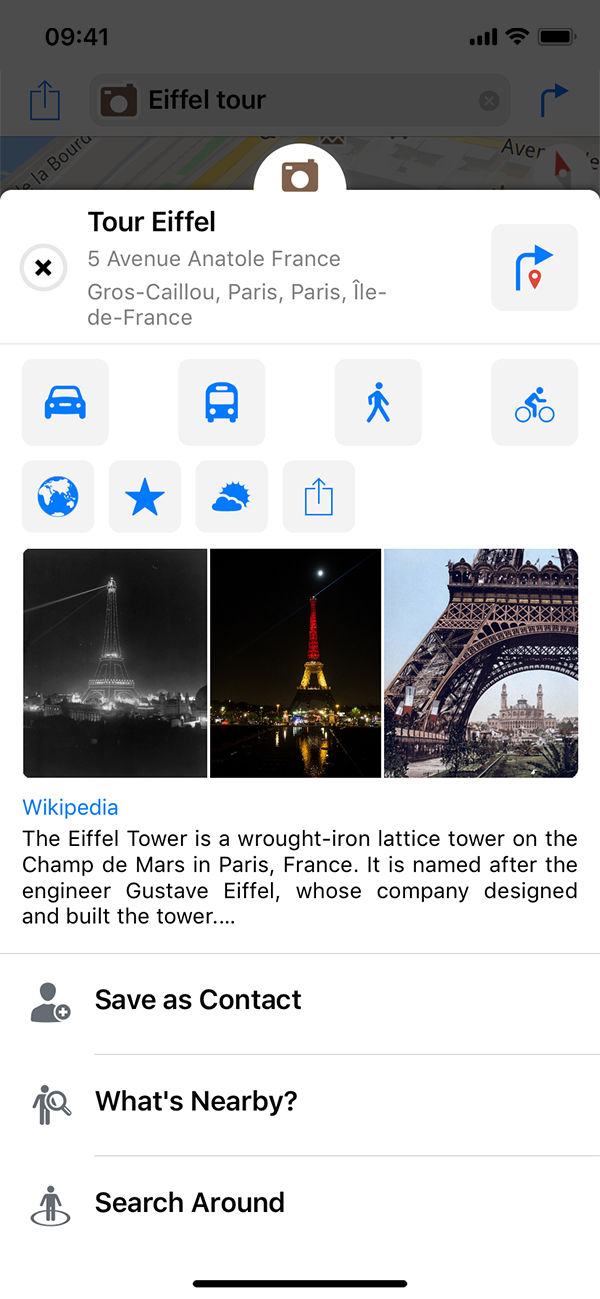 3. Tap the Star icon to display and edit the details of the location, then tap Save.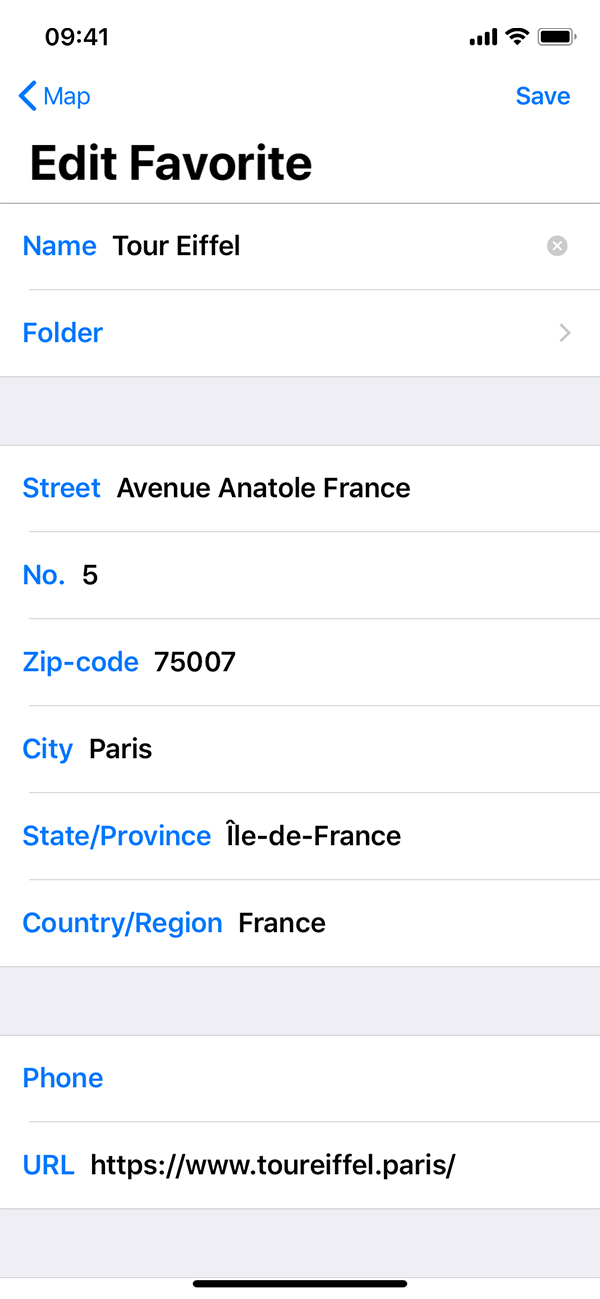 4. The location saved as favorite is marked with a yellow star. To find your favorites, tap Search > Favorites.