---
Current speed and Estimated Time of Arrival (ETA) in Magic Earth
During navigation, key information is displayed in 2 labels placed in the bottom corners of the Navigation screen.
The navigation information is divided between the 2 labels as follows:
Left label
Remaining distance until destination
Current speed
Speed limit
Right label
Remaining time until destination
Estimated time of arrival
Battery level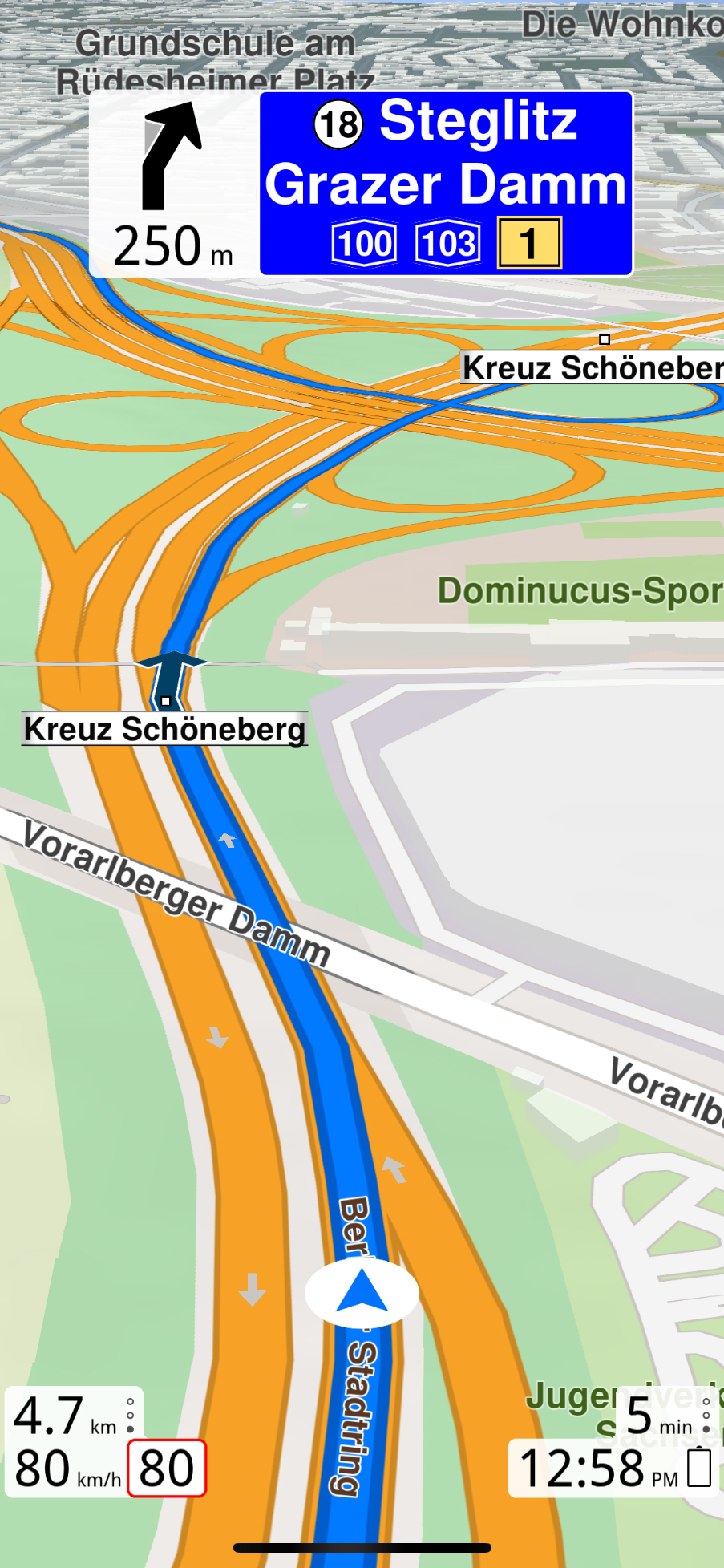 You can tap the labels to switch between the available information and to set what information to be displayed in each corner. Speed limit and battery level are displayed at all times on the Navigation screen.
These settings are persistent. This means that the selection during one navigation session will be remembered also for the next trips, unless it is changed manually.