How to use Magic Earth with Siri Shortcuts
---
With iOS 12 or later, you can use Siri Shortcuts and ask Siri to open your Favorites in Magic Earth, search for parking, end the navigation and more.
To add shortcuts for various Magic Earth actions, follow the steps below:
1. On your iOS device, go to Settings > .
2. You will see a list with suggested shortcuts. Tap All Shortcuts to see more actions.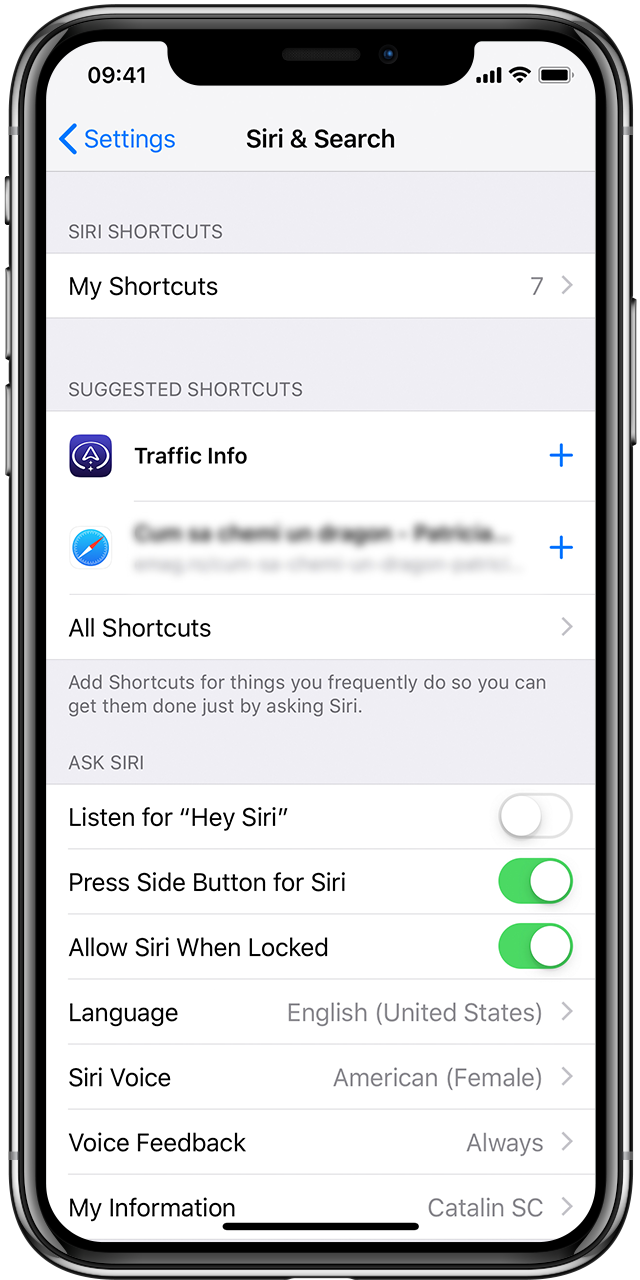 3. Next to MAGIC EARTH, tap See All to display all the shortcuts that can be recorded for this app.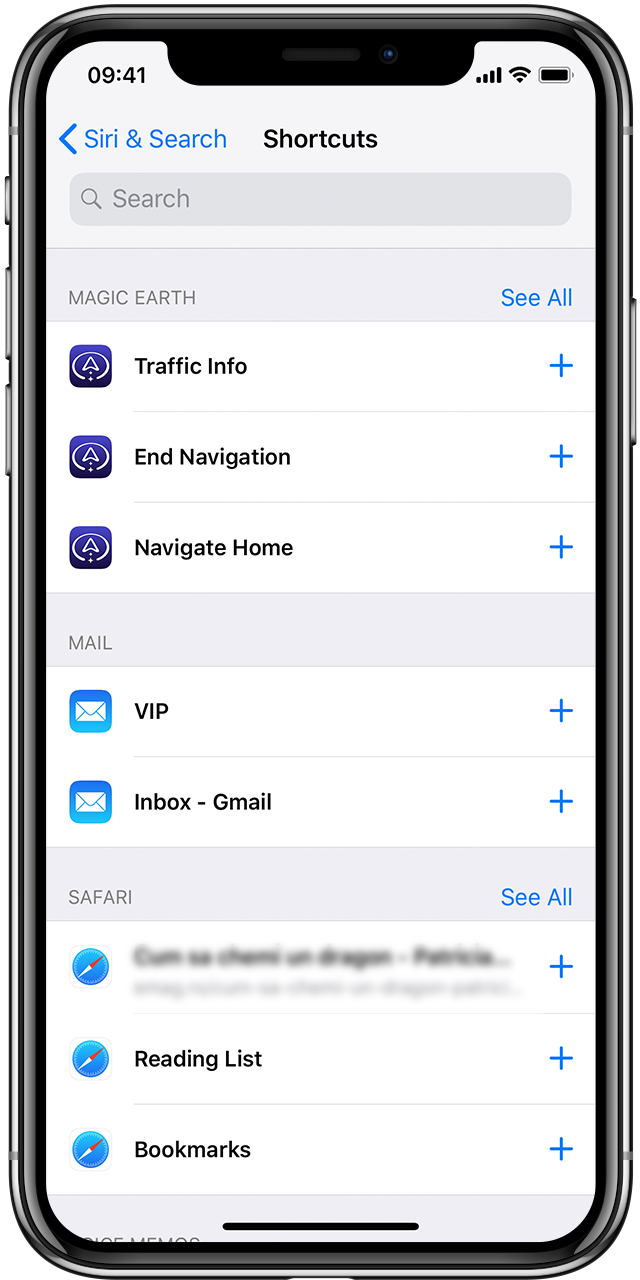 4. Tap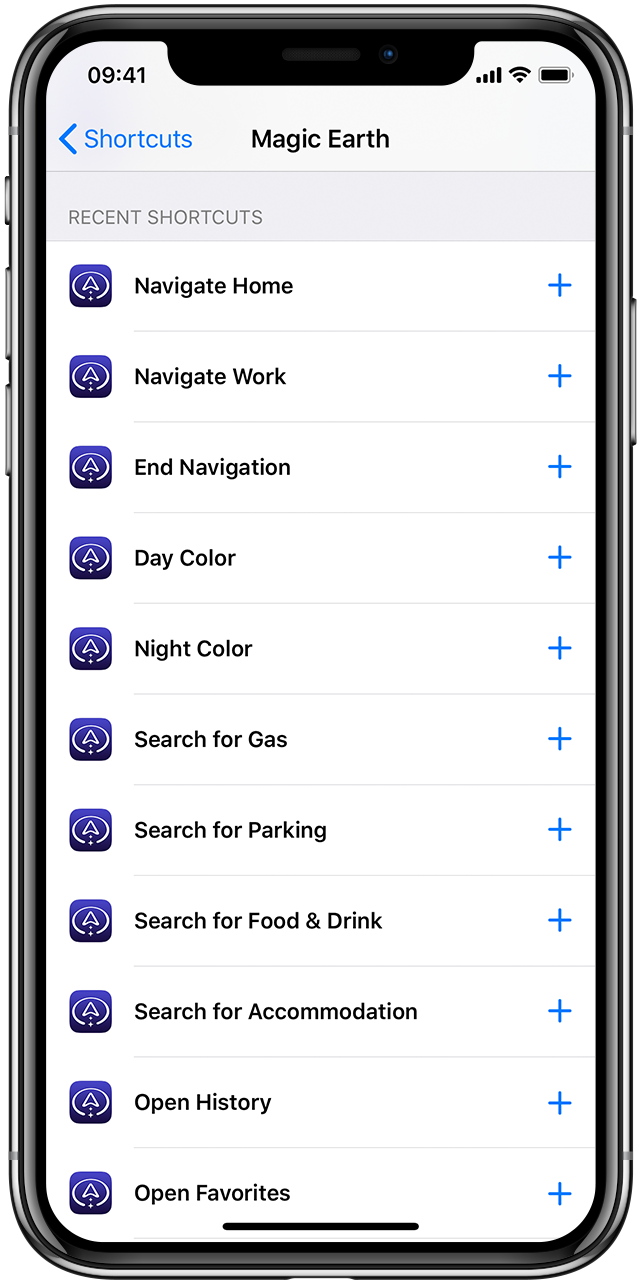 5. To record a personal phrase, tap

6. Tap Done.
To run a shortcut with Siri, just say "Hey Siri," then say the personal phrase you created for the shortcut.